Survival story: Dogs, walker kept each other warm during nights outside - Thu, 23 Nov 2017 08:52:00 -0800
Annette Poitras and three dogs spent more than two days stuck in a basin in Coquitlam backcountry.
Hwy. 1 in Fraser Valley to remain closed overnight after mudslides - Thu, 23 Nov 2017 08:08:00 -0800
The slides came down early Thursday along a 1.5-kilometre stretch of the Trans-Canada.
Dash cam video, police highlight importance of the road safety - Thu, 23 Nov 2017 16:58:00 -0800
Police say they're constantly reminding pedestrians to use marked crosswalks to minimize their risk of being hit.
Uber-style services to be studied by all-party committee - Thu, 23 Nov 2017 16:39:34 -0800
MLAs from the NDP, Liberal and Green parties will be delivering a report on ride-hailing services in February.
Ottawa contributes $100M to B.C. wildfire relief efforts: Horgan - Thu, 23 Nov 2017 14:18:20 -0800
The premier said the contribution will help residents, businesses and communities in the Interior.
Man injured, RCMP investigating after targeted shooting in Surrey - Thu, 23 Nov 2017 12:05:55 -0800
Mounties said the suspect left the scene before officers arrived and is still outstanding.
Teen arrested, police still searching for gun after Langley school lockdown - Thu, 23 Nov 2017 11:41:15 -0800
Langley RCMP said it's possible the 17-year-old suspect was carrying a replica and not a real firearm.
B.C. to reimburse methadone patients for taking clinic fees off welfare cheques - Thu, 23 Nov 2017 14:38:11 -0800
A proposed class-action lawsuit was launched in a bid to prevent private methadone-dispensing clinics from receiving $18.34 a month that the government allowed to be skimmed off their clients' income-assistance payments.
Wildlife group takes province to court over bear cub's death - Thu, 23 Nov 2017 10:24:57 -0800
The injured cub had been brought home and given food and water by a well-meaning family.
Case of B.C. man accused of threatening sex worker delayed - Thu, 23 Nov 2017 14:23:00 -0800
Curtis Sagmoen's arrest prompted a public warning around the Salmon River Road area.
Charities struggle to find enough volunteers in Metro Vancouver - Fri, 24 Nov 2017 00:49:24 EST

As winter approaches, some Metro Vancouver non-profits say they're struggling to find enough volunteers to meet the needs of the people they serve.
Peace region 911 callers urged to provide exact addresses after dispatch moves 1,000 km away - Thu, 23 Nov 2017 23:01:19 EST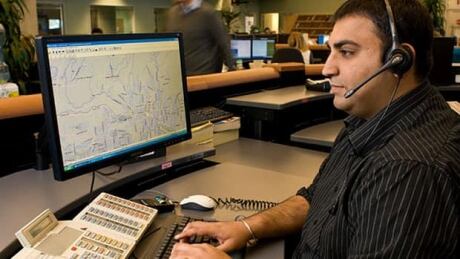 The fire chief of Fort St. John is warning 911 callers to give detailed directions to their homes now that dispatch services for northeast B.C. have been moved to Vancouver Island.
Depression in children and youth can be hidden and needs to be taken seriously, psychiatrist says - Thu, 23 Nov 2017 22:18:19 EST

A child and adolescent psychiatrist broaches the issue of hidden depression in children and youth.
Teaching children consent: To hug or not to hug? - Thu, 23 Nov 2017 21:06:48 EST

The Girl Scouts of the United States of America recently released an advisory to parents not to force their daughters to hug relatives, sparking debate.
Rally held for missing women as Curtis Sagmoen makes brief court appearance - Thu, 23 Nov 2017 11:34:59 EST

Sagmoen, 36, faces multiple charges related to the attack on a sex worker near his family's Salmon Arm-area farm in August.
B.C. Lottery Corp given more oversight to monitor casinos amid review - Thu, 23 Nov 2017 20:51:21 EST

The British Columbia government is giving the provincial lottery corporation more teeth to monitor the gaming industry amid concerns over money laundering in casinos.
Vancouver unveils new housing strategy for the next decade - Thu, 23 Nov 2017 17:59:07 EST

The City of Vancouver has unveiled its full 10-year strategy for housing, with an emphasis on building and preserving rental units.
Law Society of B.C. looks at biases against Indigenous people in justice system - Thu, 23 Nov 2017 21:25:04 EST

The Law Society of B.C. hosted a symposium in Vancouver Thursday, designed to respond to the Truth and Reconciliation Commission's Calls to Action.
Canine companions and 'mental toughness' helped dog walker survive wilderness ordeal - Thu, 23 Nov 2017 20:26:07 EST

Marcel Poitras says wife Annette gave one of her two rain jackets to Roxy the boxer and learned from the other dogs how to dig down to find a dry spot.
Highway 1 between Chilliwack and Hope to remain closed overnight after series of mudslides - Thu, 23 Nov 2017 06:43:53 EST

The highway won't be fully open again until Saturday, according to the Ministry of Transportation.
More gun violence in Surrey; murder in Burnaby - Mon, 04 Apr 2016 23:55:04 Z
Since Surrey RCMP said Friday they had implemented successful strategies to combat gun violence, there have been three more shootings.
B.C. nurses' college warns about helping in assisted-dying cases - Tue, 05 Apr 2016 07:08:34 Z
A B.C. Supreme Court ruling allowing a terminally-ill woman a medically-assisted death has not opened the door to nurses now participating in hastened death, the College of Registered Nurse of B.C. said Monday.
Most senior nursing homes miss Ministry of Health staffing guideline - Wed, 06 Apr 2016 19:24:06 Z
The vast majority of government-funded long-term care homes for seniors in B.C. do not meet Ministry of Health staffing guidelines. The Residential Care Facilities Quick Facts Directory, a report released recently by the Office of the Seniors Advocate, compiles staffing, serious incident reports and other quality of life measures for every publicly funded seniors home […]
Canucks a royal pain for California contenders, beat Kings 3-2 - Tue, 05 Apr 2016 05:53:40 Z
Now that the least is expected of them — or wanted from them, if you ask the draftists — the Vancouver Canucks have built their longest winning streak of the season. It began five days ago. It took the Canucks six months and 79 National Hockey League games to win three straight. They finally made […]
Photos: Top images from around the globe - Tue, 05 Apr 2016 00:17:43 Z
View the best photographs from hot spots around the world.
Rental housing is for residents, says Vancouver councillor eyeing Airbnb rules - Tue, 05 Apr 2016 12:04:54 Z
A Vancouver councillor is eyeing regulation of home-sharing services like Airbnb, as the city's rental vacancy rate hovers near zero. Coun. Geoff Meggs wants to expand and accelerate a study already underway by city staff on the effect Airbnb and similar websites are having on the supply of rental housing. "We're going to […]
No 'gay on the runway': Producer quits St. Paul's fundraiser, citing LGBTQ concern - Tue, 05 Apr 2016 17:22:22 Z
The founder/producer behind a popular St. Paul's fundraising gala has resigned after allegedly being told to tone down the show's LGBTQ presence.
Vaughn Palmer: Independent MLA leads the charge for election finance reform - Thu, 07 Apr 2016 14:41:53 Z
As the legislature resumed Monday after a two-week spring break, Independent MLA Vicki Huntington was first on her feet during introduction of bills with as timely a measure as the house has seen this session.
Ian Mulgrew: Pilot legal aid project supporting families - Tue, 05 Apr 2016 13:33:48 Z
A pilot legal aid project for parents — particularly aboriginal parents — is showing great promise and getting child-custody disputes out of court and resolved quicker and more cheaply.
Where is Trudeau government heading on China? - Wed, 06 Apr 2016 17:15:24 Z
Prime Minister Justin Trudeau's government is undertaking a major internal review of Canada's relationship with China, cautiously considering steps that include launching free trade negotiations and helping up to 100,000 Canadian students study there. T